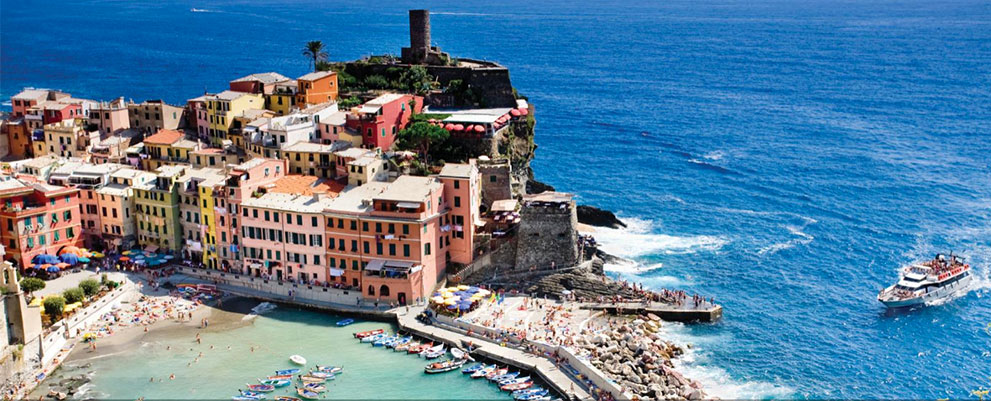 Walk The Cinque Terre With Sally Feinerman
Here is a unique opportunity to experience an iconic walk of the Cinque Terre with Sally Feinerman. Non walkers should not be discouraged from this itinerary as local activities may be arranged for those keen to explore and experience this stunning spot on the Italian coast.
Contact Carolyn for more information or download the flyer here.
About Sally
Sally Feinerman's life's adventures have seen her guide on the Milford Track, run her own successful women's fitness business, Fitness Fix, and guide crocodile tours in the Northern Territory of Australia.
Sally recently had her own fight back to fitness, after having a pacemaker fitted she decided she was not going to let this get in the way of leading a fit and normal life. In 2013 Sally was named New Zealand's only global hero, one of 25 global heroes from around the world chosen to participate in a marathon in Minneapolis for 'Medtronic Global Heroes' which celebrates runners from around the world who are living well with medical technology.
To find out more about Sally, visit her Fitness Fix website here.